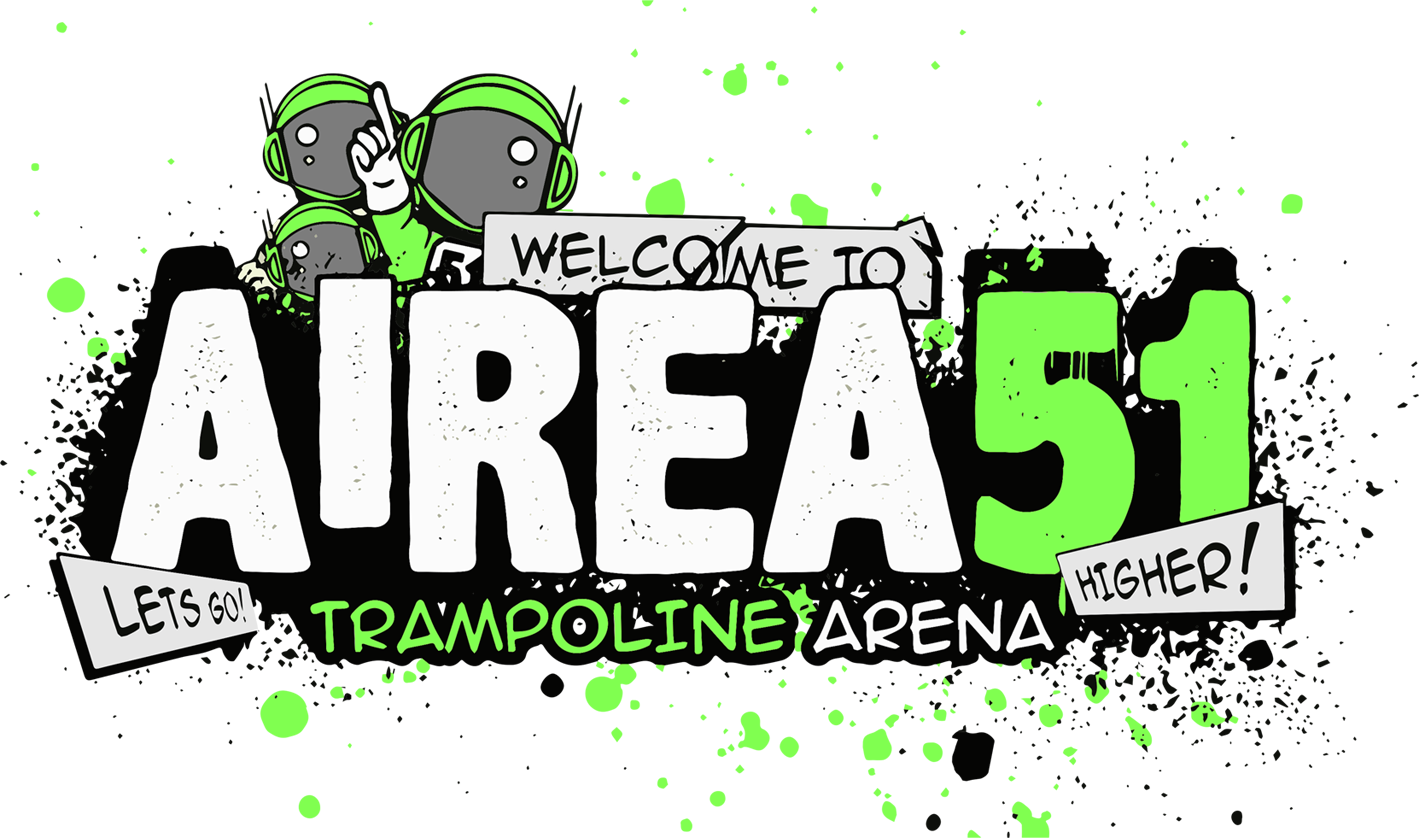 Being a parent can be stressful enough, so sit back and let us entertain and organise your child's party......
Here at AIREA51 we can offer all sorts of Parties for your children, not only do we do trampoline parties we do Football parties and Bubble football parties and Disco Parties, Pamper Parties, Dodgeball Parties , this takes fun to whole new level and your kids will have the best party Telford has to offer, COMING SOON the all new exciting football and Bubble football parties available from 22nd April.
You can be assured they will rest easy after they have had there party here and they will be talking about this day for years to come
Invitations for download
Optional extras
Why not make your children's party even more special? Choose from any of the following options.
AIREA51 drawstring party bag – £5 Including exclusive AIREA51 merchandise
Basic party bag  £3 including AIREA51 merchandise.
T-shirts – £9.99 each
Need a little extra fuel to help with that bounce?
Fruit platter – £12.50
Vegetable Platter – £10
Bespoke Birthday Cake –  Basic personalised  £30, Premium £45,  Exclusive £60.  Please contact us to discuss your requirements before ordering.
Bespoke Cupcake tower -From £30
Face painting – £20 maximum 15 children, £2 per extra child
Glitter Tattoos – £20 maximum 15 children, £2 per child extra