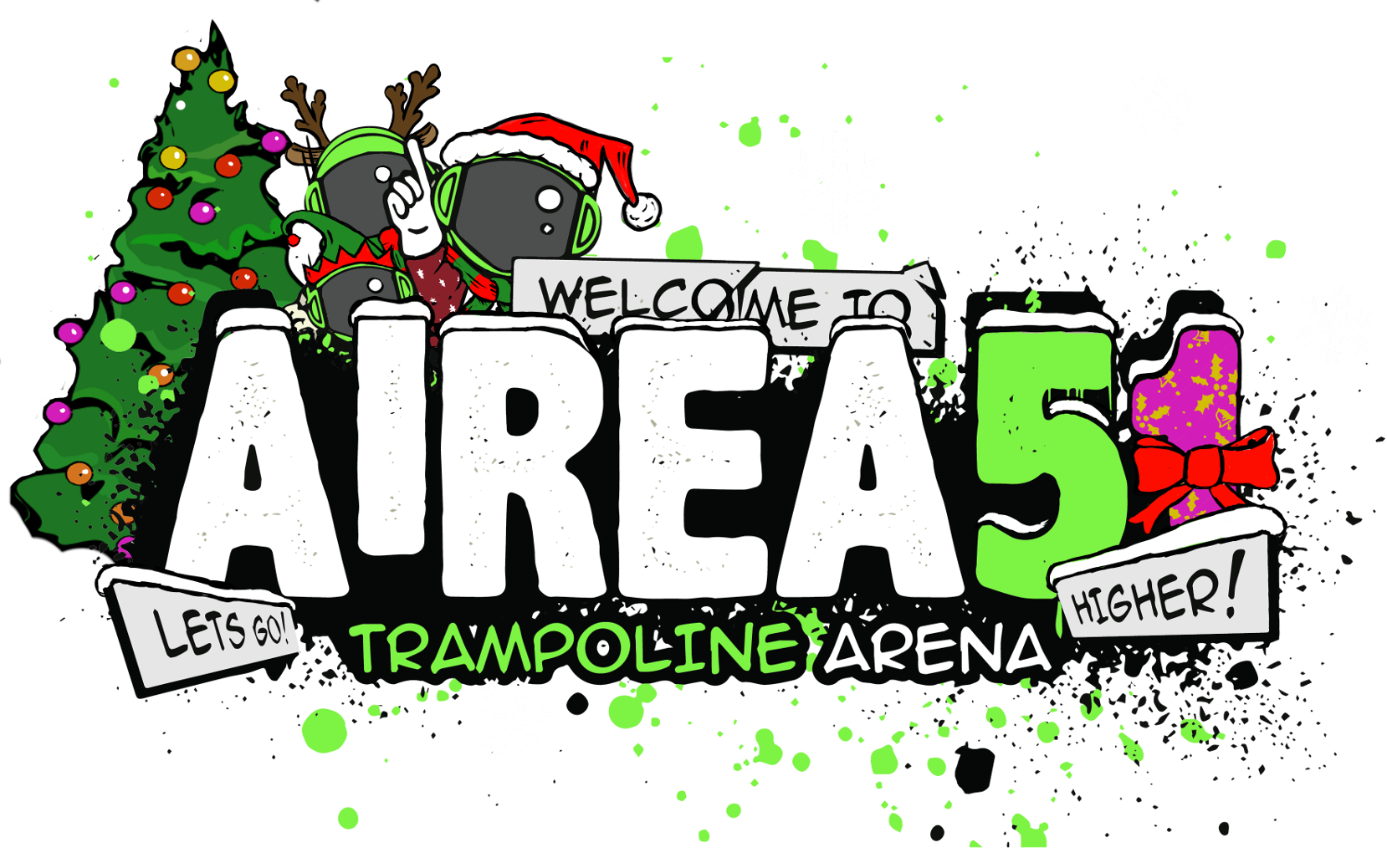 Being a parent can be stressful enough, so sit back and let us entertain and organise your child's party......
If we can deal with aliens, your kids will be like little angels. We're used to over a hundred children bouncing around at any time, so leave it up to us to organise a party that will be out of this world.  We offer a wide variety of party packages. Choose one of our rooms, including alien themed rooms, and book a trampoline party with us.
Why not make your child's birthday more special during December & book Santa's Grotto and have tea with Santa additional extra £50.
Invitations for download
Optional extras
Why not make your children's party even more special? Choose from any of the following options.
AIREA51 party bag – £5 Including exclusive AIREA51 merchandise
T-shirts – £9.99 each
Need a little extra fuel to help with that bounce?
Fruit platter – £12.50
Vegetable Platter – £10
Bespoke Birthday Cake -From  £30
Bespoke Cupcake tower -From £30
Face painting – £20 maximum 15 children, £2 per extra child
Glitter Tattoos – £20 maximum 15 children, £2 per child extra