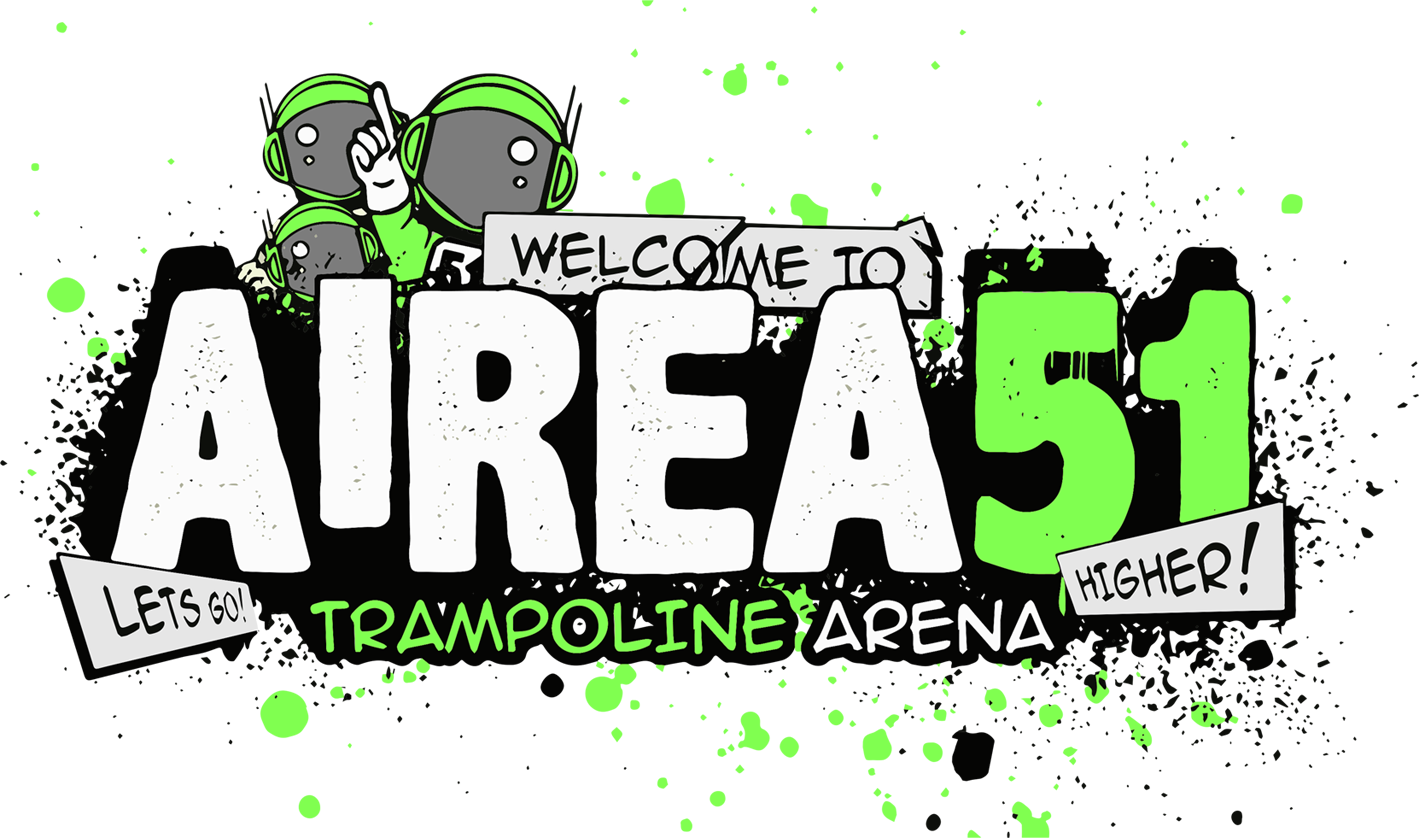 Being a parent can be stressful enough, so sit back and let us entertain and organise your child's party......
New Clip & Climb parties available at Airea51, why not add a bounce session to the party
Here at AIREA51 we can offer all sorts of Parties for your children, not only do we do trampoline parties we do Football parties/Dodgeball parties/ Disco Parties, this takes fun to whole new level and your kids will have the best party Telford has to offer.
You can book any of our partiy packages during the disco session this is one of the most popular party sessions.
Parties packages are a minimum of 10 guests.  We recommend you initially book just 10 spaces and once you have final numbers get in touch to update your booking.  Please read our TERMS & CONDITIONS before booking your party
To check availability use our online booking page and change the date to see what is available to book that day.  Please note our 10am session is for toddlers ONLY (under 5yrs) and cannot be a mix of ages.
Invitations for download
Download invites for FREE.  They are designed to fit 2 invites on an A4 print.
If you need printed invites these are available from AIREA51 reception to purchase.  They cost £3 for a pack of 10.
Food choices & allergy options
We have 2 main options to choose from for your party;  Hot food or Cold buffet.
HOT FOOD:
Pizza & chips
Hot dog & chips
Chicken goujans & chips
Burger & chips
Unlimited squash
COLD FOOD BUFFET:
Selection of Sandwiches
Crisps
Vegetable sticks
Sausage rolls
Unlimited squash
If your child has a food allergy we are able to offer the following.   You MUST let us know before the party.
GLUTEN FREE
Pizza
Chicken nuggets
DAIRY FREE
Pizza
Chicken nuggets
VEGETARIAN/VEGAN
Pizza
Chicken nuggets
Optional extras
Why not make your children's party even more special? Choose from any of the following options.
AIREA51 drawstring party bag – £6.50 Including a variety of small gifts
Basic party bag  £4.50 including a variety of small gifts
T-shirts – £11.99 each
Helium rocket balloons £5
Need a little extra fuel to help with that bounce?
Sandwich platter – £15
Sandwich platter selection of sandwiches vegetarian selection available on demand
Fruit platter – £12.50
Fruit platter seasonal fruit (usually strawberries, grapes, pineapple and watermelon but depends on seasonal availablity)
Vegetable Platter – £10
Vegetable platter:  Veg sticks carrots, tomatoes, cucumbers and peppers
Meat platter – £25
Meat platter : Pork pies,   Chicken wings,  Chicken thighs,  Chicken goujons
Samosa platter – £25
Bespoke Birthday Cake –  Basic £40, personalised cake £50,  large personalised (2 layer)  £65.  Please contact us to discuss your requirements before ordering.
Bespoke Cupcake tower -From £30
Alien appearance £30