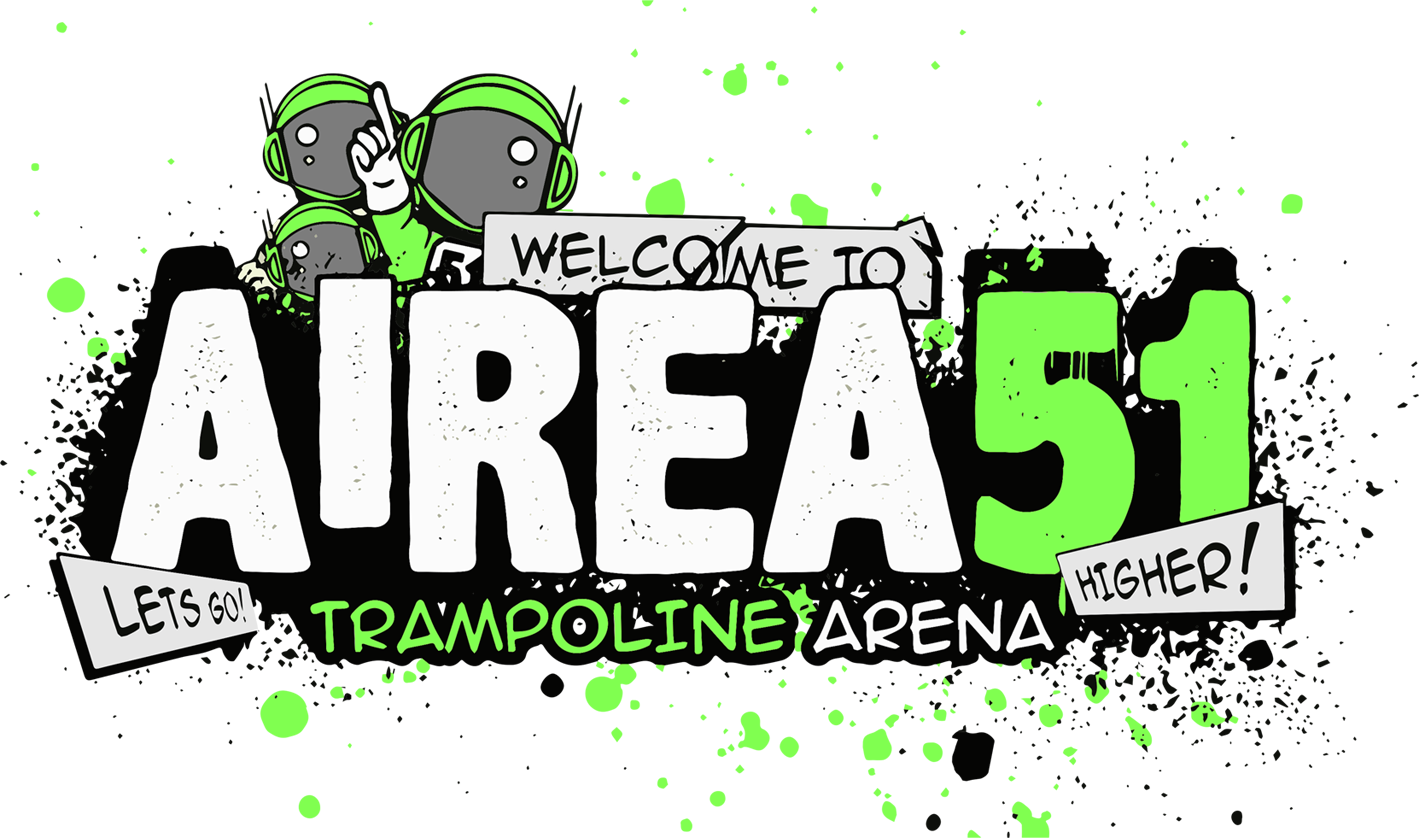 AIREA51 Memberships available now!!
Why not join our AIREA51 Membership Club? With our free accessible Wifi you can work from our cafe whilst your kids exercise, for just £14.95 a month!
Our AIREA51 Membership Club is here to help you save money and let your kids have endless fun!
You can join our Membership Club online or at our reception here at AIREA51,
Standard 1 hour bounce session can be upgraded to a Monthly Membership for an additional price of £3.45!
 Our main levels in the club are: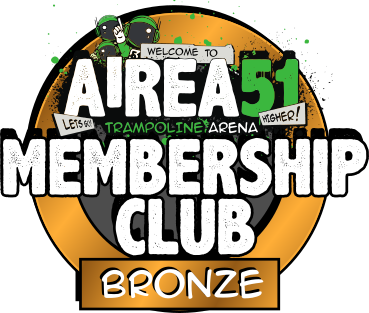 BRONZE MEMBERSHIP CLUB
Open jump 1hr sessions with a limit of 1 bounce session per day and weekends.
Bronze membership allows booking on 1hr Open jump sessions
Sessions must be booked online in advance.  Unattended sessions will be charged at standard rate unless cancelled in advance.
3 month minimum rolling contract £14.95 per month per member.
T&C's Apply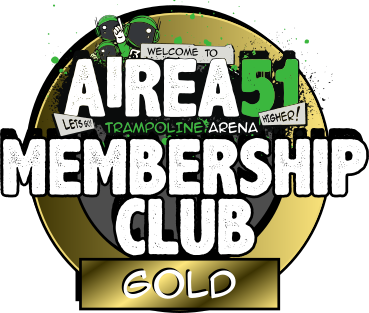 GOLD MEMBERSHIP CLUB
The top tier membership includes the following sessions:  (limited to 1 session per day)
Open Jump 1hr
Open Jump 1.5hrs
Open Jump 2hrs~
2hr Disco  (Fri & Sat 6-8pm)
Afterschool bounce & eat
Happy hour / Madness
Sessions must be booked online in advance.  Unattended sessions will be charged at standard rate unless cancelled in advance.
3 month minimum rolling contract £22.95 per month per member.
T&C's Apply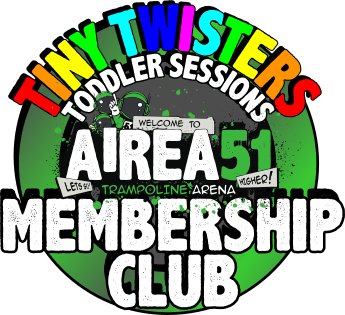 TODDLER MEMBERSHIP CLUB
For children under 5yrs with a parent only £9.95/month.
Can be used on the following sessions:  (1 per day)
Tiny twisters toddler session  (Off peak term-time & 10am weekends)
Parent and todder open jump
Sessions must be booked online in advance.  Unattended sessions will be charged at standard rate unless cancelled in advance.
3 month minimum rolling contract £9.95 per month per member.
T&C's Apply
For more information pleasae visit our FAQ's page