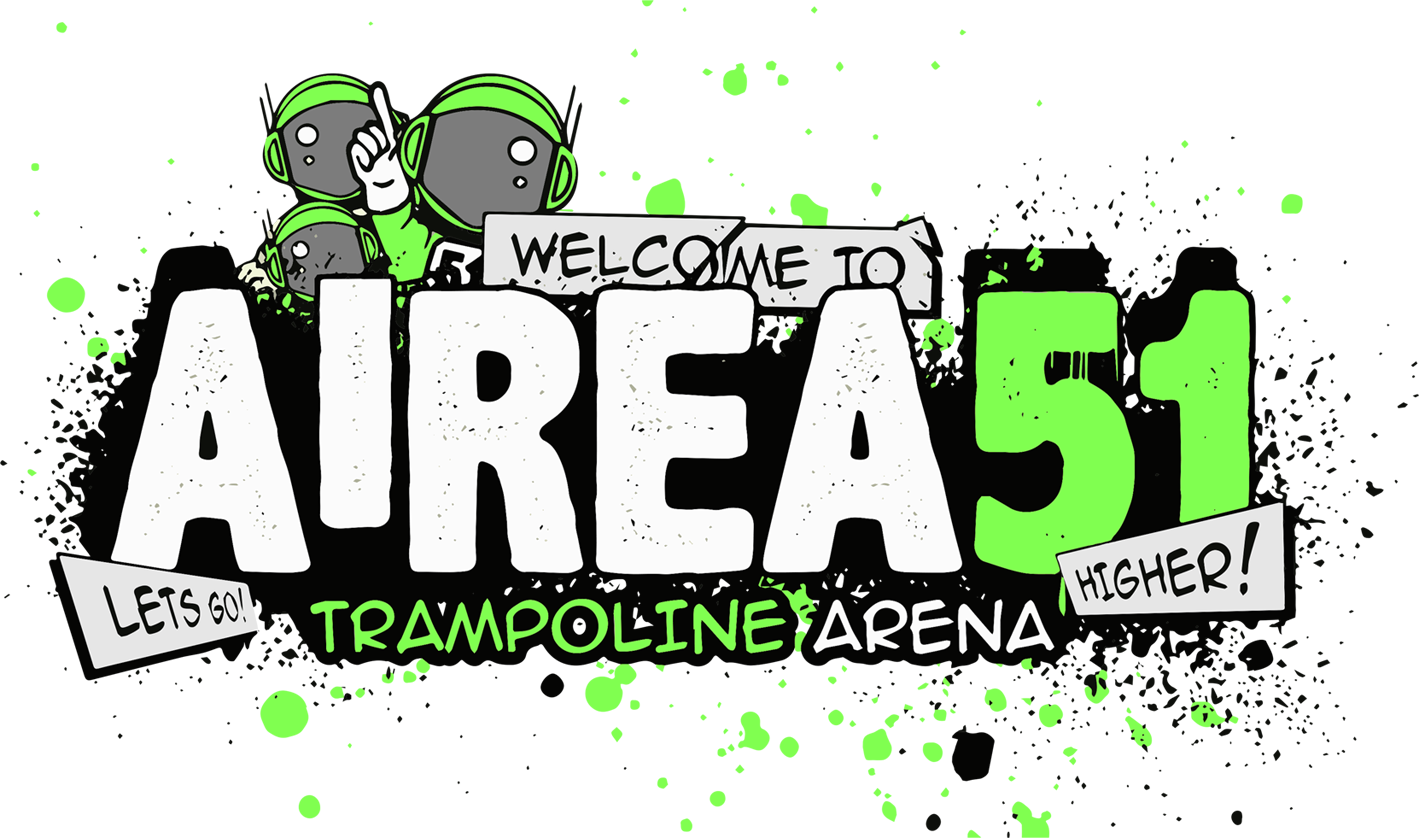 Looking for the perfect balance of fun and fitness? Tired of dragging your kids to after school clubs that they don't want to go to?
After a long day at school, your kids will be ready to burn off some energy. Give them the freedom to jump up and down without destroying your living room furniture. Let them climb walls rather than drive you up them! 
New extended times – you can arrive anytime between 4pm and 6pm on a Tuesday and Thursday, sessions starting at 4pm, 4:30pm, 5pm, 5:30 and 6pm so no matter what time you finish school you wont miss out on the full 2 hours bouncing FUN !!!
At AIREA51 your children can keep fit and have fun in a safe environment. From trampoline courts and climbing walls to Dodgeball and Parkour and the new football pitch, we offer a wide range of fun activities that give your children the exercise they require and the chance to make new friends.After jumping around, they'll be hungry – don't worry, we can provide them with a snack or a full meal too.
Tuesday is PASTA after school.  There is a choice of Penne pasta pots; Plain, tomato sauce or bolognese.
Wednesday  is Sandwiches; a choice of ham, cheese or chocolate spread.  This also come with squash & a free packet of crisps.
Thursday is now Chicken nugget & chips night
FRIDAY SPECIAL pizza and chips (ONLY) instead of a sandwich, please let reception know when you come in what your order is.
Children under 5 must be accompanied by a Adult which is NOW FREE .  Maximum age for After school Bounce & Eat is 16 years.  Over 16's in the group can book this session but food options are not included.
Book Now
After School Bounce & Eat
Tuesday & Thursday
4pm – 8pm sessions starting every 30 mins so you wont miss out on the fun!!!
Wednesday 1hr special 4.30-5.30pm
and 4-6pm only
£10 - includes 2hrs bouncing & food option. Over 16's can book this session but food options are not included.