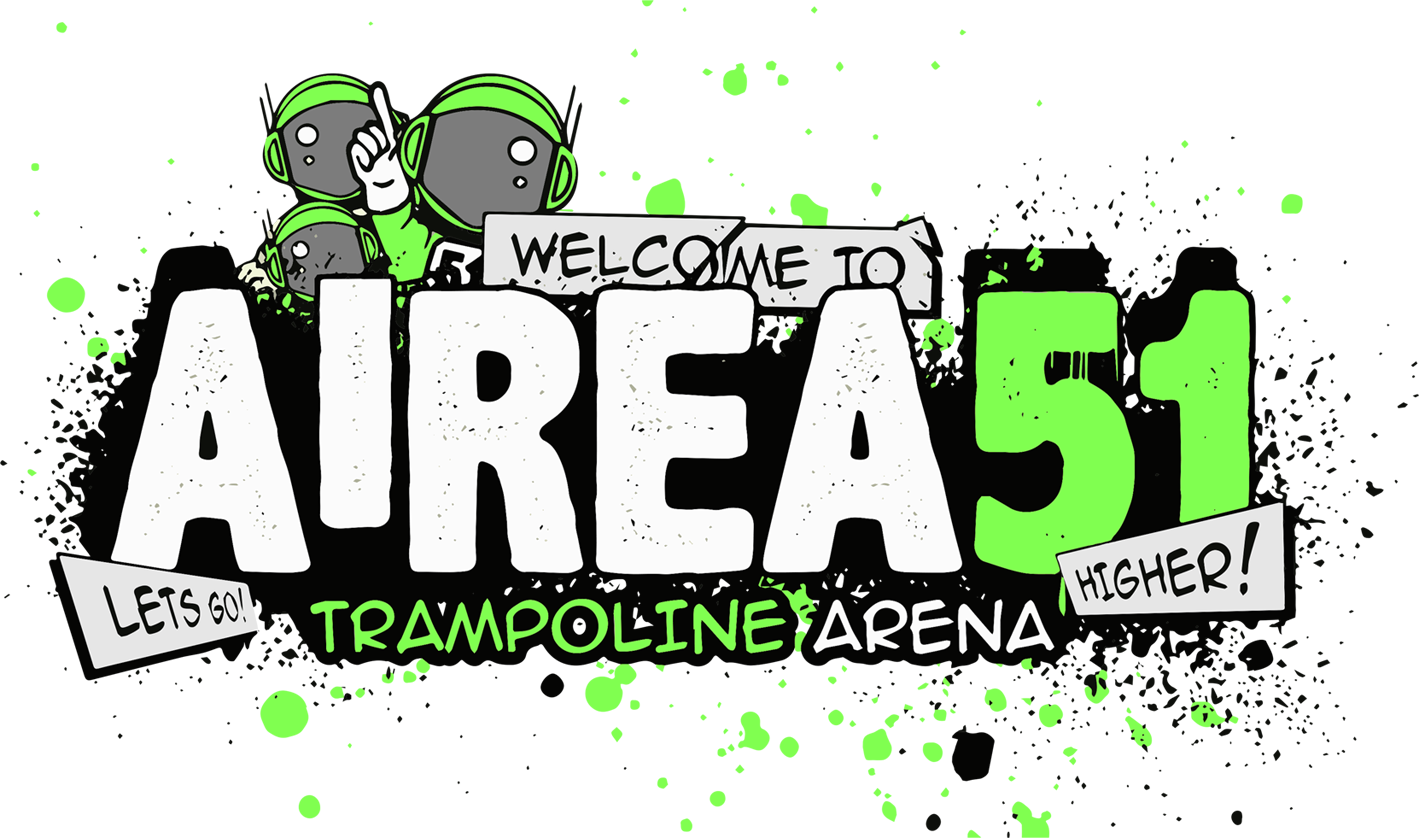 We run a under 5 years ONLY session each day at 10-11am.
TERMTIME OPENING TIMES
Monday – OPEN HOUSE 10-6pm.  Bounce for up to 3hrs only £6.50 (Termtime only)
Tuesday – Wednesday  10am – 7pm 
Thursday 10am – 7pm
Friday 10am – 8pm
Saturday 10am – 8pm
Sunday: 10am – 6pm
HOLIDAY OPENING TIMES
Monday & Tuesday – 10am to 8pm
Wednesday  10am – 7pm  (Closed 1-4pm)
Thursday to Saturday 10am – 8pm
Sunday: 10am – 6pm
Prior to completing your online Jump Session please be aware of the following:

Participants must be 5 years or older to access the park.
Children aged under 5 need to be accompanied by an Adult ( there is a £2 fee for accompanying adult )
Please arrive 15 minutes prior to your session
All participants MUST sign a waiver form prior to their session and tick to confirm they have watched the safety video online prior to arrival.   Under 18's waiver form must be completed by Parent or Guardian.  (Waiver forms are valid for 1 year from signing)
AIREA51 grip socks must be worn by all participants
A £2 walk in fee per ticket is applicable unless you book online.  Online bookings there is a single £1 transaction fee.