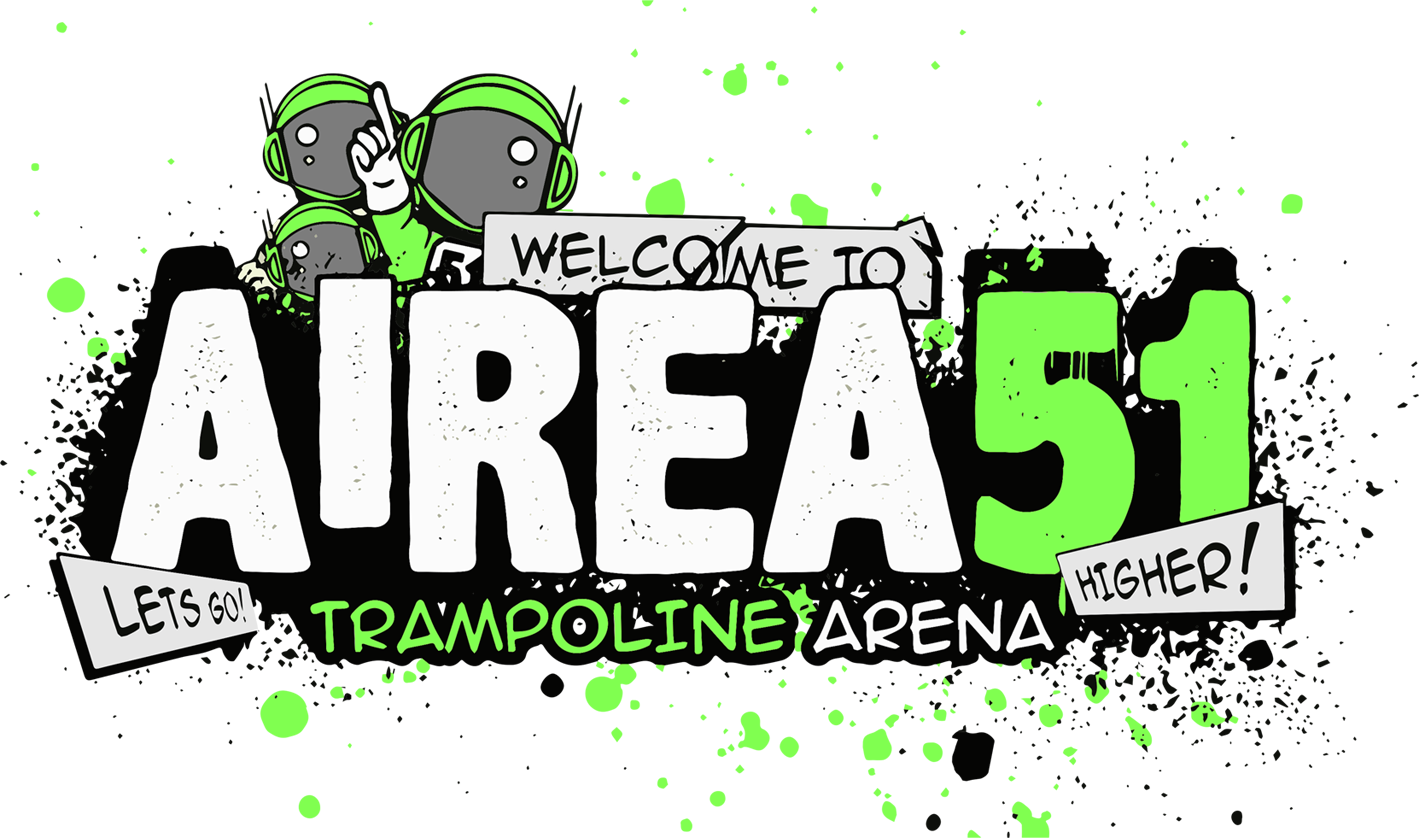 Monday:
 

10am – 7pm
Tuesday – Thursday: 10am – 8pm
Friday:

 

10am – 9pm
Saturday 9am – 9pm
Sunday: 9am – 7pm

Prior to completing your online Jump Session please be aware of the following:

Participants must be 5 years or older to access the park.
Children aged under 5 need to be accompanied by a paying Adult and can only access the toddler section.
Section age restrictions:  (Parkour & Warped Wall.  Minimum age 12yrs & 1.5m tall)
Please arrive 25 minutes prior to your scheduled allocated time to allow for checking in & safety briefing.
All participants MUST sign a waiver form prior to their session.  Ensure your Online Waiver is filled out prior to arrival to avoid delays.  Under 18's waiver form must be completed by Parent or Guardian.
AIREA51 grip socks must be worn by all participants
A £1 walk in fee is applicable unless you book online.