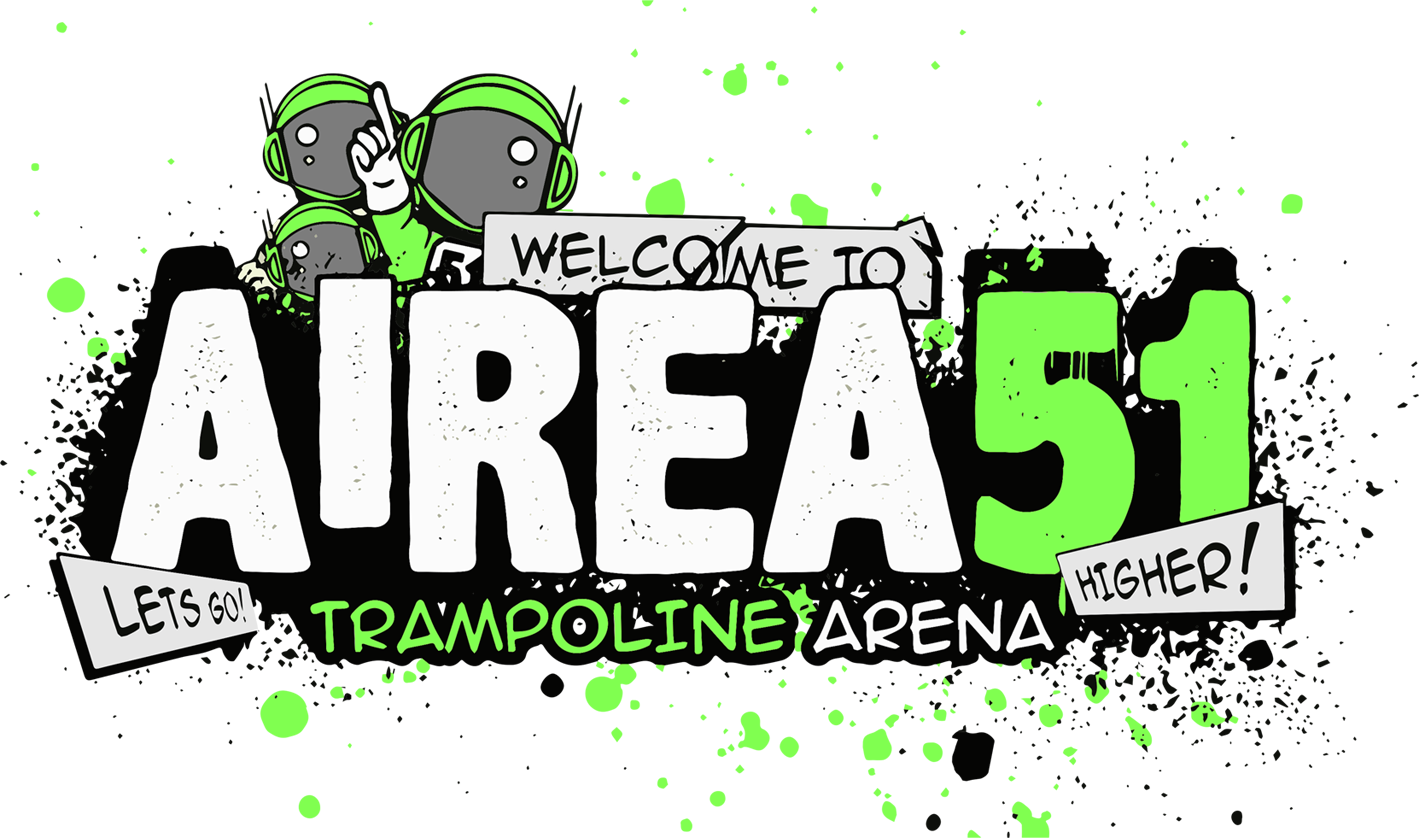 Main Arena
AIREA51 has 54 trampolines in the park – the central main arena consists of 27 interconnected trampolines including wall trampolines, spine trampolines, a tumble track and three soft blocks for extra fun!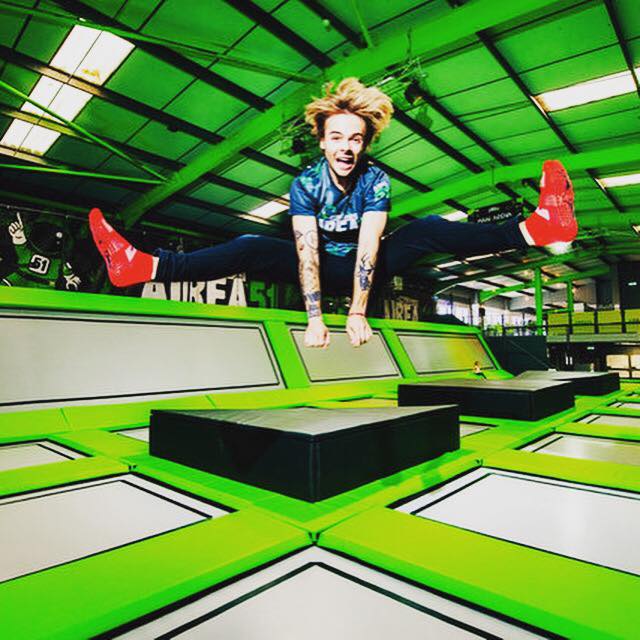 It's all open plan connected to the rest of the park so you can  easily go between all the areas.
Main park rules apply here which make it fun for all ages to enjoy.
Age restriction – children under 5 must be accompanied by an adult at all times (Accompanying adult jumps free, must wear jump socks @ £2/pair)