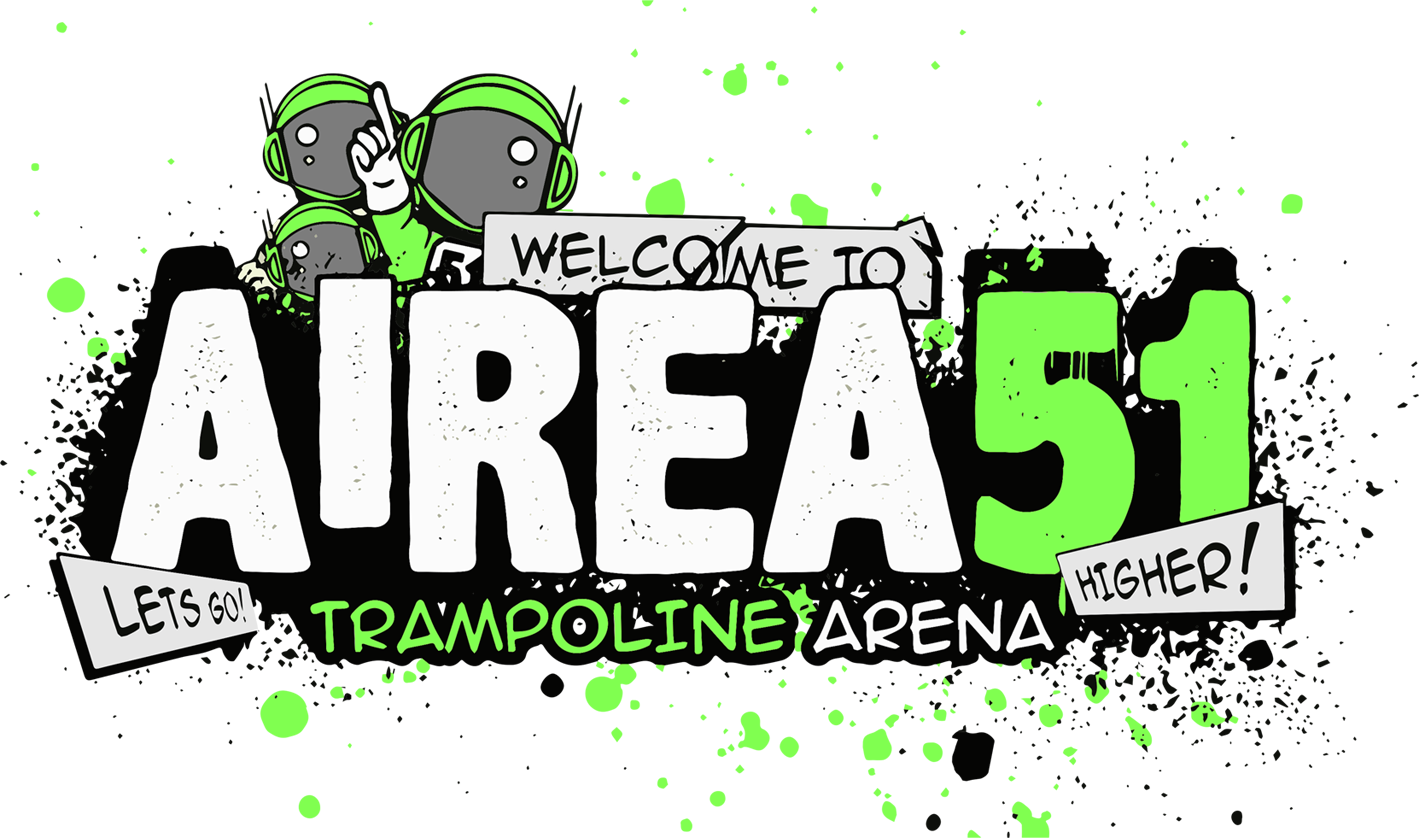 Come visit with your pre schooler, 10-11 or  12 -1pm Monday to Friday or 9-10am Saturday & Sunday and let your little aliens run free and express themselves in the many activities at AIREA51, let them jump in to the foam pits, climb the walls or even tumble on our professional gymnast Matt, play games with our Marshals, we are also installing the 3d interactive game into the main arena in the new year.
This is a great way for them to socialize and develop their bounce skills and another way for the parents to keep fit and have fun at the same time.
With the Tiny Twister bundle (weekdays only) they can bounce before or after their chosen pre school activity for just £8, not only that you will receive a FREE coffee/Tea with toast and the child gets FREE squash. So thats 2 Hours of fun and drinks for £8
See our timetable for our selection of pre school activities.
Book Now
Tiny Twister Toddler Bundle
Under 5 only
10-11am Monday - Friday
12 -1pm Monday - Friday
Saturday 9-10 am
£5 per child, parent goes free
(10-11 & 12 -1 Monday - Friday Term time only)
Weekends - £10 for one Child & Parent goes FREE additional child £10 & additional adult £10